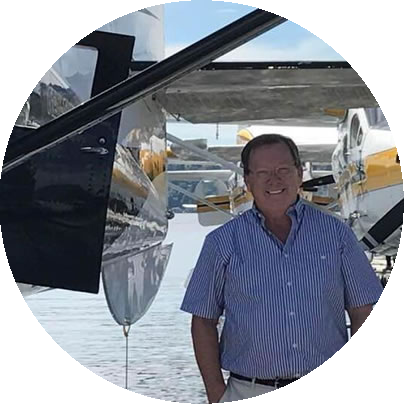 OWNER – INSTRUCTOR
All Aircraft and Simulators. DPE- CE-500, CE-510, CE-525, CE-560XL
LOCATION
Beaufort, SC
TRAVEL
Worldwide (very limited availability)
Douglas Carmody is a former airline Captain with over 30,000 flight hours. He has over 40 years of instructional experience in turbine powered aircraft. Along with being an instructor, he is the author of 25 aviation books and numerous magazine articles. He holds FAA ATP – Airline Transport Pilot, Commercial – Helicopter, Recreation – Gyrocopter, Flight Engineer – Turbojet , A&P Mechanic, FAA Gold Seal CFI, CFII, MEI. TYPE RATINGS include: A-320, B-767/737/757, BE-300, CE500/510/525/650/560XL, CE-650SIC, DC-9, EMB-110, FK-28, & F-100.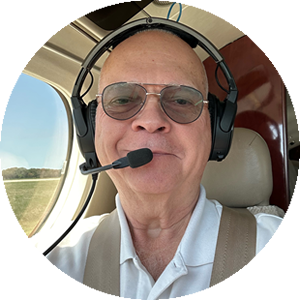 LEAD INSTRUCTOR
CE-525S, CE-500, BE-300 In- Aircraft and Simulator.
LOCATION
Austin Executive Airport – KEDC, TX
TRAVEL
USA
Dennis has Over 37 years of aviation experience including positions as an airline pilot (FAR Part 121), corporate/charter pilot (FAR Part 135), simulator/aircraft systems instructor, ground instructor, subject matter expert on Collins Proline 21 Flight management system (U.S. Military), advanced multiengine basic instrument and radio instrument stage manager (U.S. Military), flight instructor (FAR Part 141 and 91), FAA Designated Pilot Examiner, FAA Safety team member, and test site supervisor for LaserGrade. He holds an ATP, Airplane Single and Multiengine Land with type ratings in the B-737, BE-300, BE-400, CE-500, CE-525(S). He is our most experienced simulator instructor with 12,669 hours of simulator instruction given.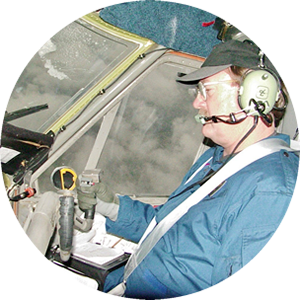 INSTRUCTOR
CE-525 Aircraft and Simulator.
LOCATION
Beaufort, SC
TRAVEL
Worldwide
Bob Rutherford, specializes in airborne operational issues, from flight test, flight training, aircraft safety, and aircraft certification (icing). Holding several patents on aircraft de-ice systems and as a member of the NASA icing research team both as a technical director and a research pilot. Bob is accomplished public speaker and educator, addressing aircraft industry groups on various topics specializing in-flight icing, and fight training. Bob is a traveling instructor and sim instructor for Executive Flight Training conducting initial flight training in the CE-525.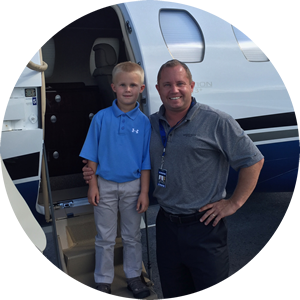 INSTRUCTOR
CE-525, 510 Aircraft.
LOCATION
Lexington, NC
TRAVEL
USA
Lee Smith has been flying corporate fixed wing and rotorcraft for over 27 years. He has been instruction for 25 years and has been providing Citation Initial Type Training for the last 10 years. He currently provides "In Aircraft" instruction in the Citation Mustang and Citation CJ series aircraft for Executive Flight Training. He is qualified in the Citation Mustang, Citation Jet, XL, Sovereign, Latitude, and the Eclipse Jet.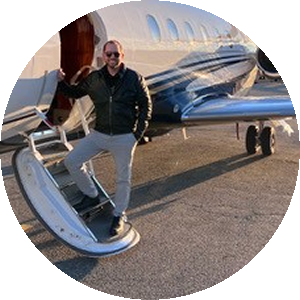 INSTRUCTOR
In Aircraft CE-525 -Initial
LOCATION
KTYS
TRAVEL
Worldwide
Richard holds an Airline Transport Pilot (ATP) certificate for Airplane Multi /Single-Engine Land, Rotorcraft- Helicopters and Commercial pilot privileges for Airplane Single Engine Sea. He is type rated in the CE-525(s) and Hawker 800/900 series, along with SIC type ratings in the Citation XLS+. He is a Gold Seal Flight Instructor for Airplane Single- and Multi-engine fixed-wing and Helicopter as well as Instrument Instructor for Airplane and Helicopter. His background includes flying floatplanes in the Amazon jungle, and worldwide Citation operations. He provides initial flight training in the Citation CJ series for EFT.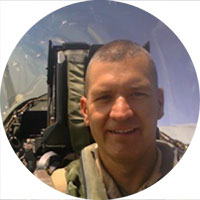 INSTRUCTOR
King Air 200 and 350
LOCATION
—
TRAVEL
USA
Bob's flying Career began at Southern Illinois University in 1986 in the Aviation Flight/Management program, flying multiple single and light twin general aviation aircraft.
His military background spanned 28 years of service to include 26 continuous years of flying Marine F/A-18 fighters and the King Air Series (UC-12) Aircraft. In addition to his Fighter Experience, Bob was the Marine Corps' Lead Standards and Evaluation Check Pilot for the King Air 200 for over 12 years, providing Standardization, Evaluation and Instruction for Marine Corps and Navy BE-20 units and their pilots worldwide.
Bob's commercial flight experience also includes over 20 years of Part 121 flying with a Major International Cargo Carrier, flying Boeing 727 and 757/767 Heavy Jet transports.
His Ratings/Certificates include ATP, MEI, MEI (I), Turbojet Flight Engineer with Multiple Heavy Jet and Turboprop Type ratings.
Bob has been an Instructor with Executive Flight Training since 2015 where he specializes in instructing in all the King Air series aircraft.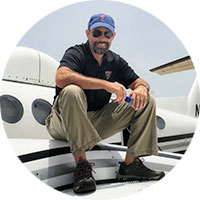 INSTRUCTOR
All King Air series aircraft
LOCATION
—
TRAVEL
Worldwide
John has over 30 years of flying and instructional experience including a combat tour in the F-18. While in the Marine Corps, John was a lead instructor and check pilot on the Beechcraft King Air series and flew numerous intelligence, surveillance, and reconnaissance missions in the King Air 200 and 350. In addition to contract instruction for Executive Flight Training, John also flies for a major US airline. He is a graduate of Embry-Riddle Aeronautical University with a degree in Aeronautical Science with over 7,500 hours of turbine experience. He is the author of many safety reports and apparently grows a Fu Manchu on his off days.